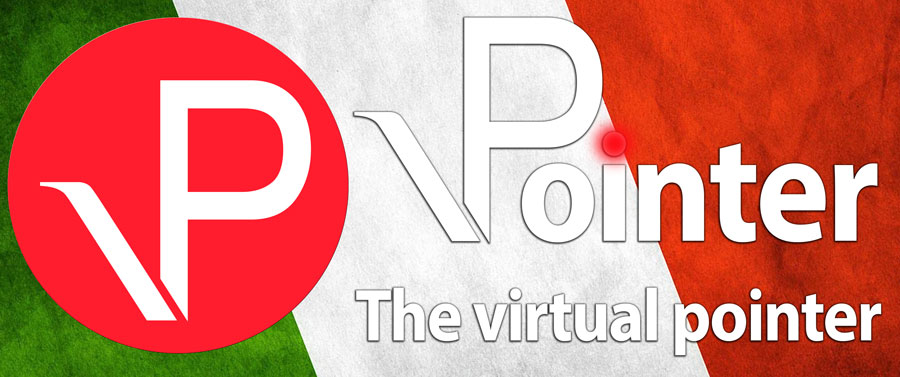 vPointer
Current version: Current version (vPointerDesktop):
Price: Price (vPointerDesktop):

Mac - Free
Windows - Free
Linux - Free
Overview
vPointer is an application that simulates a laser pointer on the screen of your computer or on the canvas of the projector.
To use vPointer simply download the app on your smartphone and install vPointerDesktop on your computer. This way you can use your smartphone as if it were a laser pointer.
By moving the device, will be projected, on the screen, the pointer that will follow your movements. This is accomplished by taking advantage of the gyroscope and the accelerometer on your smartphone.
Also you can control the mouse and handle any presentation (PowerPoint, Keynote, OpenOffice, ...) with the arrow keys provided by vPointer.
All this is possible by simply connecting your smartphone and your computer on the same wi-fi network.
Feature
Remote control of a virtual pointer or mouse.
Remote control through movement of the smartphone (Gyroscope - Accelerometer).
Pointer customizable (Color and Size).
Simple calibration.
Advanced calibration.
Saving settings and calibration.
Multiuser.
User Manuals
Demonstration Video
Download
iPointer
iPointerDesktop